AREDN-in-the-Park
AREDN: Amateur Radio Emergency Data Network.  I've done two episodes, so far, about the AREDN MESH firmware.  The first one was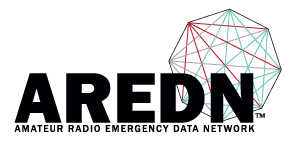 Episode 47 from the 2016 Dallas HamCom, where the developers of the firmware themselves give a presentation on what their firmware can do, and how it was developed.  My second presentation was Episode 76, where I demonstrate how to setup the AREDN firmware on a brand new Ubiquiti NanoStation
, right out of the box.  Episode 78 was also a presentation from the Cowtown Hamfest in Ft. Worth that talked about AREDN MESH.
The Dallas Amateur Radio Club posted on their Facebook page about setting up temporary nodes in a local park, and I saw the post about 2 days prior to the event.  I contacted a couple of the folks I know in that club, and they agreed to let me come out and do some video that day.  The video is short, and it is only Part 1, since the DARC guys do these AREDN-in-the-Park events every couple of months.  But it demonstrates how to easily setup a node, connect to the node wirelessly, and how simple the nodes all connect to one another, and to other nodes that might be in the area.
MESH Networking is really taking off in my home area.  Denton County, Dallas County, and Johnson County all have some robust networks up, and are constantly adding nodes to the networks.  Expect to see more episodes upcoming in this series, including where I deploy my own node at home and connect to the existing network in Grapevine.
Follow me on: