AREDN MESH Node Setup
In Episode 47, the AREDN Team provides a history of MESH networking for Amateur Radio, and gives some examples of the newest features in the AREDN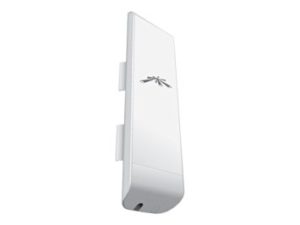 firmware for Ubiquiti Nodes.  In this episode, I will walk you through the process of setting up a new Ubiquiti Node from scratch, and flashing it with the latest AREDN firmware.  Then we will connect it to another node and look at the channel options on the firmware itself.
MESH networking is a pretty new concept in Amateur Radio, at least in my area, and it has some great potential.  I suspect I will be doing more episodes in the future with deeper dives into AREDN and into MESH Networking itself.
Anyone who has insight about MESH in your area is welcomed to comment below.
 The wireless radios I use in this video are linked below:
Ubiquiti NanoStation M2 – Wireless Access Point – AirMax (NSM2US)

Ubiquiti BULLET-M2-HP Outdoor 802.11 B/G/N M2HP
Follow me on: