Connect Systems CS-580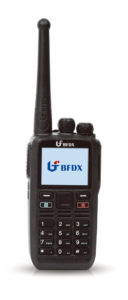 The Connect Systems CS-580 is the newest HT in the Connect Systems line of DMR Handheld radios.  It has a very easy-to-use FPP (front panel programming) feature, and it will scan local frequencies and pickup DMR transmissions, which allows you to basically auto-program the device.  NO MORE CODEPLUGS!
Take a look at this video and let me know what you think.  Pickup the CS580 for only $130 plus a $15 programming cable.  Made by BFDX, and upgraded by Connect Systems, this little radio is going to hit the market running, I believe.
Follow me on: