In Episode 60, I had my first interview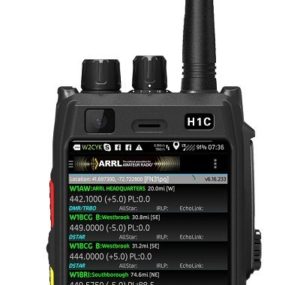 with Bob, W2CYK, about the new Android DMR device from RFinder. In this new episode, I wanted to catch up with Bob and talk about some updated to the Android DMR phones, and also gain some new knowledge about additional products upcoming in 2017.
I carry the RFinder M1 as my daily carry Android device. It works great as a phone, and on local analog and DMR repeaters. I'm happy to have Bob's support of my show and I'm happy to support his products.
My Dayton 2017 GoFundMe Campaign 
Follow me on: