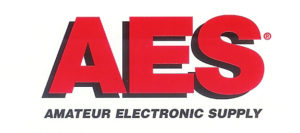 Recently in the news, Amateur Electronic Supply closed it's doors for the last time on July 27, 2016, after 59 years of business.  You can find the ARRL article which was posted on 7/7/2016 at this link.
I was privileged to be able to step-foot into their Orlando, Florida location on the week prior to their departure.  I took a short video of the inside and outside of their store, with their permission.
AES was the first true Ham Radio store that I ever shopped from, in 1994 when I got my first license.  They will be missed.  Thanks for years of great service, guys.  73.