Orlando Hamcation
This was my first year to attend the Orlando Hamcation and I must say, I had a fantastic time.  I was able to catch up with Gary Pearce – KN4AQ from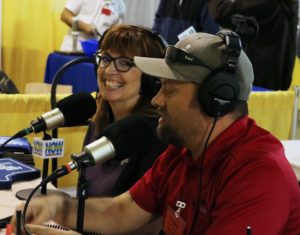 HamRadioNow, who I have talked about on this show before as being one of the inspirations for how I run my show, as far as production quality.  Gary and I had time to sit down and record this video, along with Katie Allen – WY7YL from HRO.  We had a fantastic time just talking about radio, the hamfest, our individual roles and jobs in the hobby, and whatever else came across our minds.
Upcoming in 2017, I am planning to do more episodes of this type.  I have a few plans to attend Hamfests for the purposes of promoting this video series, and I would like to do interviews of this sort with viewers, Hamfest coordinators, ARRL members, or any other Amateur Radio operator who might be interested in being on this show.
This was a fun interview.  I look forward to hearing your thoughts.
Follow me on: