SharkRF Openspot
The SharkRF Openspot is an all-inclusive hotspot device, built for the purpose of connecting you to a DMR/DSTAR or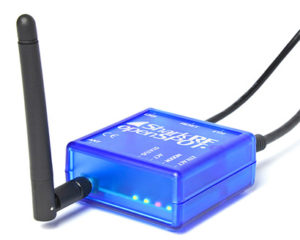 Fusion network, in the event that you don't have a nearby repeater. All-inclusive means that you just need to plug-in this device to your network (currently only a hardline Ethernet connection is available – WiFI will be added in a later version), so a quick setup, and you are on the air. No other hardware, such as an Android device or Raspberry Pi, is needed.
SharkRF's website is at this link
I used one of these devices for a couple of weeks before posting this episode. It works very well in a home environment. I haven't tried to use it mobile because it has no WiFi, and because I like my BlueDV hotspot for mobile use. But setup of the Openspot at home is quick and easy, and remains very reliable.
Find the Openspot device for sale at this link
Follow me on: