My Journey to Joplin for the 2016 Hamfest.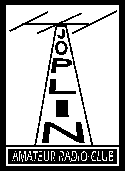 This is an experimental video of my road trip to the Hamfest, which includes some QSOs on the Brandmeister DMR Network through a BlueDV hotspot, and trying to reach someone on a couple of the 220MHz repeaters in the Tulsa, OK area.
If this video gets some interest, I will be recording more road trips when traveling to Hamfests.  I have another one coming up this week that I want to record, but I will be leaving so early in the morning, it will still be dark outside, so I don't think the recording would be very good.  Plus I am still working to get HF up and running in the truck.
Let me know what you think about this video – if this is something that interests some people, then I will plan on doing more of them.  Watch below for my Journey to Joplin for the 2016 Hamfest.
Follow me on: