Dayton Hamvention 2016
The Dayton Hamvention is the largest Hamfest in the USA.  It happens every year in May, and it brings Ham Radio operators, Electronics Enthusiasts, Inventors, Creators, Manufacturers and vendors for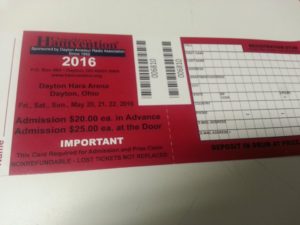 other areas completely outside of Radio, all together.
Dayton is 2.5 solid days of nothing but Ham Radio.  Lots of vendors, any brand of radio you want, new or old, plus antennas, accessories, new-release products, etc.  They have portable DMR, DSTAR and Fusion repeaters setup, along with lots of activity on the less popular bands, such as 220MHz and 900MHz.  It is a gathering of Hams from all over the world to discuss, promote and contribute to the hobby that we all love.
I am glad I am able to share this trip with you, the viewer – and I look forward to many more trips like this one.