TYT MD-9600 Dual Band DMR Mobile Radio
Following up from the MD-2017 Dual Band HT, TYT now releases their long-awaited dual band mobile radio, the MD-9600.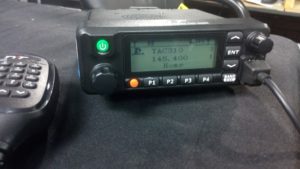 Don't mistake this radio for a fake dual band – there are actually 2 versions, but both are called the MD-9600.  The radio is available in UHF-only, VHF-only, or dual band; and the dual band version is only $20 more than the monoband.  I don't plan to purchase or review the monoband at all, I don't really see the point.  This is a dual band radio, and you can see both bands displayed and used in the video below.  New software is upcoming that will allow the user to import a codeplug from either the MD-2017 or the MD-380, one or the other – unconfirmed which yet.
A GPS version of the radio will be available later this year.
Download the CPS version 1.07 from this link
Purchase the radio from this link
Follow me on: