When I first started in Ham Radio in 1994, I read about Amateur Television (ATV), but I never got a chance to try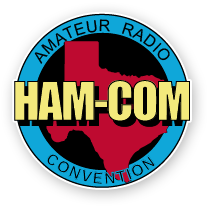 it.  This was before the days of streaming video on the Internet.  Today, not only do we still use ATV, but it was upgraded to Digital Amateur Television.  Like everything else, it requires a computer, some software, and a camera.
Mel Whitten, K0PFX, demonstrates Digital Amateur Television during the HamCom 2016 West Gulf Division Hamfest.  HamCom is always a good show, and I was able to video-record 4 different presentations during this year's event.  Honestly, Digital ATV is the one I know least about, so I was happy to get this video posted and plan to watch it again, just to make sure I get all the details from this forum.
These types of forums are some of what I would to post more often on Ham Radio 2.0.  If you have a forum you would like me to record, please contact me.
I hope everyone enjoys this presentation as much as I did.  Thanks to K0PFX for allowing me to record it.