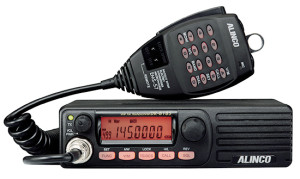 Alinco makes some of my favorite radios, and this DR-B185 is no exception.  I don't think they get enough credit, honestly.  They're one of the few big manufacturers that still make a 220MHz mobile radio, and they have some exciting new items dropping this year, including some DMR radios.
The DR-B185HT is a fantastic addition to the Alinco line.  85-90 watts of POWER, pumping out on 2-meters.
Take a look at this video and seriously consider the DR-B185HT is you are looking for a great new 2-meter mobile rig.